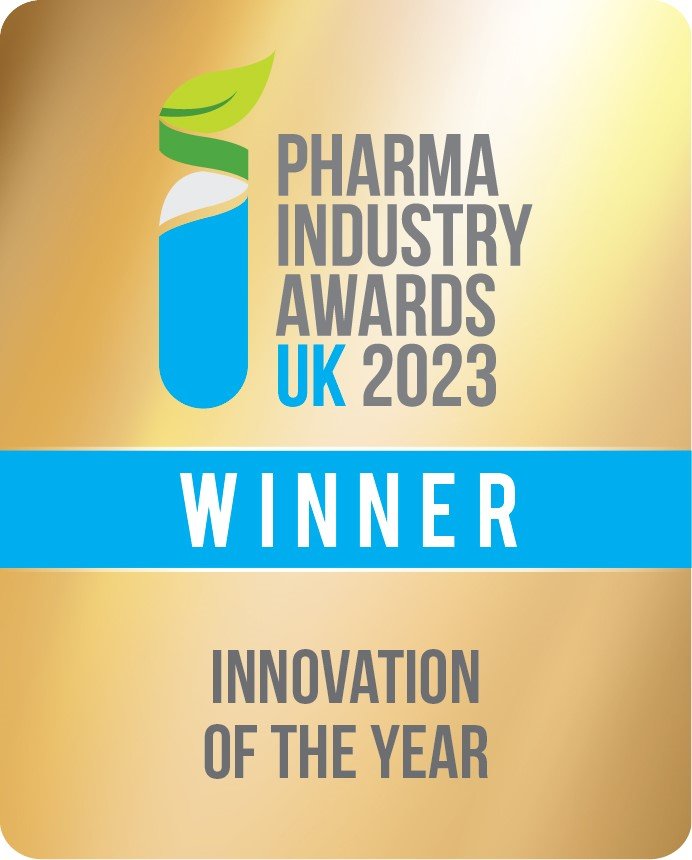 We are delighted to announce that at the 2023 UK Pharma Industry Awards, Micregen's Secretomix® Platform has won Innovation of the Year!
"Our gratitude goes to our dedicated team, advisors, collaborators, and supporters, whose outstanding contributions continue to progress our goal of developing the Secretomix® platform to produce novel therapeutics to increase healthspan and prolong the period of quality active life."
UK Innovation Recognition
In January 2023, Micregen was selected to join the UK Research and Innovation (UKRI) Scale-Up Programme.
UKRI is an organisation that combines the UK Research Councils, Innovate UK, and Research England into one organisation to create the best environment for research and innovation to flourish. The vision is to ensure the UK maintains its world-leading position in research and innovation.
UKRI's Innovate EDGE programme is a highly regarded Scale-Up-Programme providing bespoke and funded support addressing the needs of innovative scale-up companies.
Selection for the programme is for the most outstanding scalable businesses that are disrupting their industries, capable of exponential growth, internationalisation and achieving over 50% annual growth.
Micregen's innovation was previously recognised by the UKRI's science and research national funding agency in 2018. As a result, Micregen was awarded an Innovate UK Smart grant to go towards the costs of developing its first product.
Funding was provided through the Government's modern industrial strategy by Innovate UK, part of UKRI.​
Expert grant assessors' quotes include:
"This application is accompanied by a world-class team to carry out the project & exploit the results."
"This is a platform technology which has potential in many diseases & success would be good for UK science."
"It is a high clinical need combined with radical innovation… there is a big upside for the UK."
Regulatory MHRA ILAP Approval
Following two successful MHRA Scientific Advice Meetings, the UK's 'Medicines Health & Regulatory Authority' (MHRA) has selected Micregen to join their 'Innovative Licensing and Access Pathway' (ILAP).
The entry point to ILAP is through the Innovation Passport, and Micregen was awarded the Innovation Passport in 2022.
This pathway aims to accelerate time to market for Micregen's first product.